The goals and objectives of The Private Sector Organisation of Jamaica (PSOJ) are carried out, to a large extent, through the work of the Organisation's Committees.
These Committees focus on key areas of national development which are critical to the development of the Jamaican private sector and to the successful survival of businesses in Jamaica.
The tools used to achieve the objectives of the Committees and hence those of the wider PSOJ, include advocacy, workshops, articles and training, to name a few. It is through its Committees that the PSOJ ensures that the presence and strong voice of the private sector are constantly maintained and heard throughout the Jamaican society.
The PSOJ Committees are as follows:
The Sam Mahfood Large Board Room at the PSOJ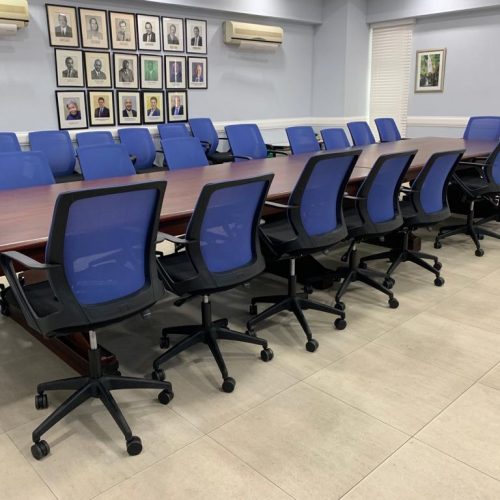 How to Join:
You can contact us via email at marketing@psoj.org or use the form below.