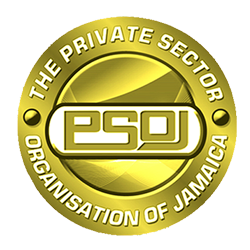 The Private Sector Organisation of Jamaica's Hall of Fame was established in 1992. It is the premier event on the PSOJ's calendar of events at which we publicly recognize an outstanding leader of the private sector.
The Private Sector Hall of Fame was designed to honour business leaders who have made significant contributions to the development of the private sector and our country and pays tribute to three important traits – successful entrepreneurship, leadership and character. The nominees should have served in Jamaica's private sector for at least twenty-five years and should also have an in-depth knowledge of and commitment to his or her field and be of sound character and unquestionable integrity. High ethical standards should be the trademark of his or her business deals and practices. In addition, the nominees' companies must be successful with above average growth.
Only one awardee is selected each year. However, at our inaugural dinner in 1992, there were two awardees. The founding President of the PSOJ, the late Honourable Carlton Alexander, OJ, CD, was posthumously inducted into the Hall of Fame, as was the late Honourable Paul Geddes, OJ.
Thalia Lyn, CD, JP, Founder & CEO of Island Grill and Chairman of the NCB Foundation became the 27th inductee into the Hall of Fame at the annual banquet which was held on Wednesday, October 29, 2019, at the Jamaica Pegasus Hotel.
Nominations for the 2022 awardee is now open until July 31, 2022.
 To access the form click the button below and submit the completed form to Patrene Walcott at psojinfo@psoj.org
Hall of Fame Awardees
| | | |
| --- | --- | --- |
|  27. | Mrs. Thalia Lyn, CD, JP | 2019 |
|  26. | Mr. Joseph Mayer Matalon, CD | 2018 |
|  25. | Mr. Richard O. Byles | 2017 |
|  24. | Mr. 'Gary Butch' Hendrickson, CD, JP | 2016 |
|  23. | Mr. Earl Jarrett, CD, JP | 2015 |
|  22. | Dr. Glenford 'Glen' Christian, OD, JP | 2014 |
|  21. | Mr. Antony Hart, CD, JP | 2013 |
|  20. | Mrs. Lorna Myers | 2012 |
|  19. | Hon. Lascelles A. Chin, OJ, CD | 2011 |
|  18. | Mr. Robert Levy, CD | 2010 |
|  17. | Hon. Christopher Blackwell, OJ | 2009 |
|  16. | Mr. Charles Johnston, CD | 2008 |
|  15. | Hon. Dennis Lalor, OJ | 2006 |
|  14. | Hon. William McConnell, OJ, CD | 2005 |
|  13. | Dr. Marshall Hall, CD | 2004 |
|  12. | Mr. Douglas Orane, CD | 2003 |
|  11. | The Honourable Karl Hendrickson, OJ, CD | 2002 |
|  10. | Mr. Desmond Blades | 2001 |
|    9. | The Honourable Maurice Facey, OJ | 2000 |
|    8. | The Honourable John Issa, OJ | 1999 |
|    7. | The Honourable Oliver Frederick Clarke, OJ | 1998 |
|    6. | Dr. The Honourable Raby Danvers Williams, OJ, CD | 1997 |
|    5. | The Honourable Gordon 'Butch' Stewart, OJ, CD | 1996 |
|    4. | Mr. Rafael Diaz | 1995 |
|    3. | The Honourable Mayer Matalon, OJ | 1994 |
|    2. | The Honourable Paul Geddes, OJ | 1993 |
|    1. | Dr. The Honourable Carlton Alexander, OJ | 1992 |