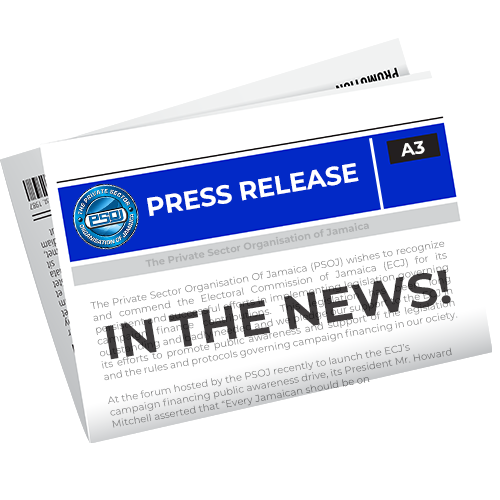 Joint Statement from GSAJ, JMEA, PSOJ and JCC Addressing Public Discrimination of COVID19 Patients
The Global Services Association of Jamaica (GSAJ), the Jamaica Chamber of Commerce (JCC) Jamaica Manufacturers and Exporters Association (JMEA), and the Private Sector Organisation of Jamaica (PSOJ) are aware and very concerned by reports of discrimination against workers in the Business Process Outsourcing (BPO) industry, by members of their families, communities, and the wider public during the COVID-19 pandemic.
While we understand that the public may be concerned by recent COVID-19 related developments involving some entities within the BPO industry, we strongly discourage any form of discriminatory treatment of the employees and other individuals who may be included in the contact tracing.
The BPO industry and all its members play an important role in Jamaica's ongoing economic and social development. As we do our parts in the national fight against this pandemic, we must all remember to treat our fellow Jamaicans with the dignity, civility, and respect they deserve, regardless of their place of employment.
The COVID-19 virus does not discriminate towards or against any particular group of people, which is why it is essential that we stand together and united as a country if we are to successfully overcome this unprecedented threat.
We urge all Jamaicans to fully adhere to the safety regulations and best practices outlined by the Ministry of Health and Wellness and to embrace the values of love and togetherness. As a country, the only way for us to overcome this challenge is to remain #Togetherwewill.
– END –
For further information:
Global Services Industry Association
president@bpiaj.org
876-619-1713
Jamaica Chamber of Commerce
JCCPresident@jamaicachamber.org.jm
876-922-0150
Private Sector Organisation of Jamaica
psojpresident@psoj.org
876-927-6957
Jamaica Manufacturers and Exporters Association
president@jmea.org
876-922-8880