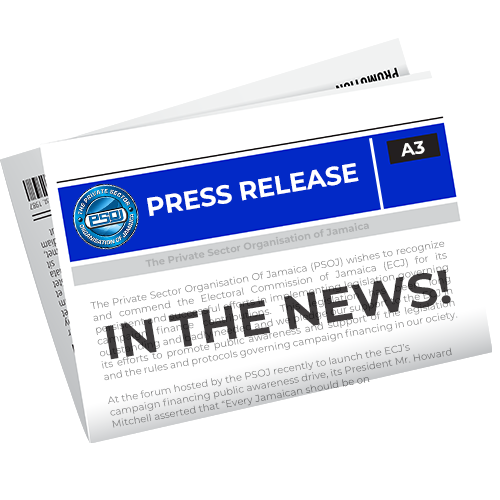 The private sector and the people of Jamaica are aware of the ferocious impact of crime, violence, and corruption on the Jamaican people and economy. It is based on this stark reality that we seek to address the impasse that now faces our Government and Opposition on the State of Emergency.
It is the view of the Jamaica Manufacturers and Exporters Association (JMEA), The Private Sector Organization of Jamaica (PSOJ) and the Jamaica Chamber of Commerce (JCC) that the State of Emergency as one of the anti-crime initiatives has been effective in reducing the level of crime in the areas implemented; for example, in St. James where there has been a 72% reduction in murder and 63% reduction in shootings.
We note the concerns regarding the treatment of detainees and the broader human rights issues. However, at the same time, we recognize that crime is one of the biggest infringements on the very rights we are trying to protect. So, as we seek to protect the lives and rights of all our citizens, it is important that we assess the initiatives that are put in place to ensure that we reap the desired results and explore ways to balance the scale between competing rights.
As such, the JMEA, PSOJ, and JCC are calling for an urgent meeting with the leadership of both the Government and the Opposition, with a view to address concerns and review the issues surrounding the decision, prior to the dates of expiration of the State of Emergency.
Contact:
Victoria Cole
Marketing & Public Relations – JMEA
85A Duke Street, Kingston
Tel: 922- 8880-3 | 564-3069 Fax: 922-9205 Email: victoria@jmea.org