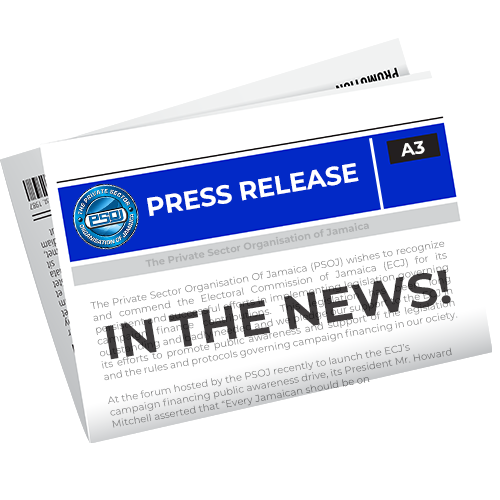 For Immediate Release
PRIVATE SECTOR GROUPS CALLS FOR POST-ELECTION CONSULTATION ON NATIONAL COVID19 CRISIS
Kingston, Jamaica:
The recent upsurge in COVID-19 cases along with the rate of the increase, indicate that Jamaica is almost at the rate of a two- week doubling of cases. The Private Sector Organisation of Jamaica (PSOJ), Jamaica Manufacturers and Exporters Association (JMEA) and the Jamaica Chamber of Commerce (JCC) and the wider civil society are extremely concerned by this reality.
It is quite evident that post elections there will have to be urgent actions taken to contain the spread of the virus across the nation.
We are therefore imploring the Government of Jamaica to reconvene the National Disaster Response Committee immediately after the General Elections to update, engage and consult with stakeholders for input prior to the anticipated increased restrictions being put in place as this is a national crisis that needs a national response.
The private sector reiterates its call for individuals, businesses and communities to take seriously and to practise the infection control protocols as we look to preserve the lives and livelihoods of our fellow citizens and especially our front line workers – doctors, nurses, public health personnel and our national security forces who put themselves at risk everyday.
-END-