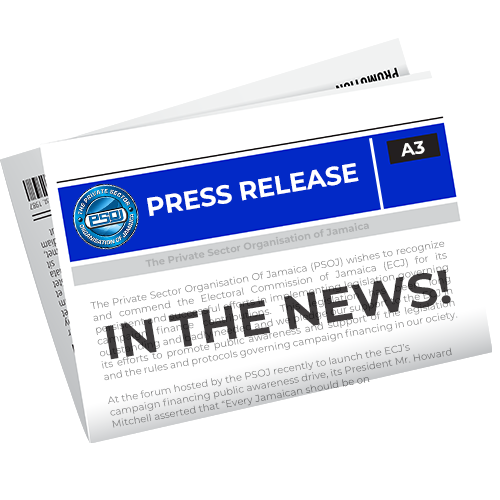 On the heels of this latest murder, The PSOJ is amplifying its call for urgency in pursuing alignment on the National Consensus on Crime as the level of crime in Jamaica is at crisis level.
"The murder of Mr. Samuels, on the school campus no less, is The Private Sector Organisation of Jamaica (PSOJ) is deeply saddened and distressed by the brutal slaying of Vauxhall High educator Carl Samuels. His murder is even more difficult as it took place on the grounds of the school.
NATIONAL CONSENSUS ON CRIME
heartbreaking. The senseless killing of productive Jamaicans has become all too common and we must ensure that this is not the norm for the next generation. The political directorate, civil society groups, the private sector and indeed all Jamaicans must unite to tame this national crisis" said Keith Duncan, PSOJ President.
The Organisation acknowledges the most recent State of Emergency (SOE) recommended by the national security high command and believe that it will have a positive impact on the affected communities, notwithstanding that, the PSOJ reiterates the need for a consensus that can deliver a sustained crime reduction strategy.
SOCIAL INTERVENTION STRATEGIES
The PSOJ also calls for the amplification of social intervention strategies to reach vulnerable youth in depressed communities.
"While we mourn the loss of Mr. Samuels, the identity and youth of one of his alleged killers highlights the urgent need for social transformation in our economically distressed communities. Vulnerable youth must be socialised to prevent the onset of delinquent and criminal behaviour", Duncan added.
The PSOJ has included social intervention into its 2020/2022 strategy and has initiated conversation with the various stakeholders in the field.
The PSOJ expresses heartfelt condolences to the family, colleagues and school community of Mr. Carl Samuels.