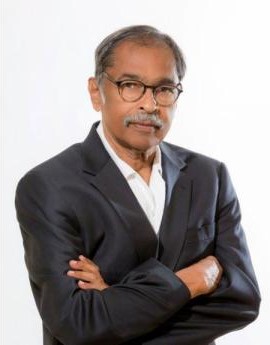 PSOJ MOURNS THE PASSING OF HARRY MARAGH
Kingston, Jamaica – 13 January 2021: The Private Sector Organisation of Jamaica (PSOJ) expresses sincere condolences at the passing of Harry Maragh.
Mr. Maragh was an astute and passionate entrepreneur, who served with distinction in the local and international shipping industry.
His visionary leadership was exemplified not only through his sterling leadership of Lannaman & Morris (Shipping) Limited, one of the country's premier shipping agents, for over a decade, but his unwavering passion for the wider development of the local and regional maritime sector.
Through his vision and penchant for innovation, he gave unwavering service to the Shipping Association of Jamaica (SAJ) where he served as President and a member of the Organisation's Managing Committee. Mr. Maragh also provided stalwart representation for the interests of the maritime industry while serving as a member of the Executive of the PSOJ in 2003.
We convey our deepest sympathy to his family, friends and business associates who feel the pain of his loss. He will be dearly missed.
-END-