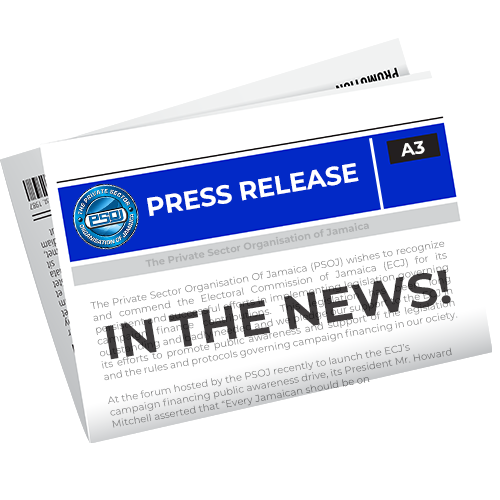 PSOJ MOURNS THE PASSING OF DR DK DUNCAN
17 September 2020: The Officers and Executive of the Private Sector Organisation of Jamaica (PSOJ), express our heartfelt condolences to the family of Dr D.K. Duncan, CD, following his passing today.
Dr Duncan's patriotism was evident when he opted to return to Jamaica after studying in Canada, to practice in his profession as a dental surgeon. This decision not only resulted in him directly impacting the lives of hundreds of Jamaicans through his practice, but also sparked his desire to become an active participant in the transformation of a newly independent Jamaica.
His political career started in 1966 and through the next five decades, Dr Duncan has served the country with fervent passion and unwavering patriotism  as a Cabinet Minister, Member of Parliament as well as through his various capacities in the People's National Party (PNP).
He was a pointedly opinionated, deftly strategic, and visionary politician whose fearlessness in shaping a post-colonial Jamaica that would serve all classes will remain as a lesson in patriotism for generations.
His patriotism has been reflected in the work of his children including current President of the PSOJ, Keith Duncan, who continues to serve his country with integrity and enthusiasm.
We extend our deepest sympathies to the family, friends and colleagues of Dr Duncan.
-END-