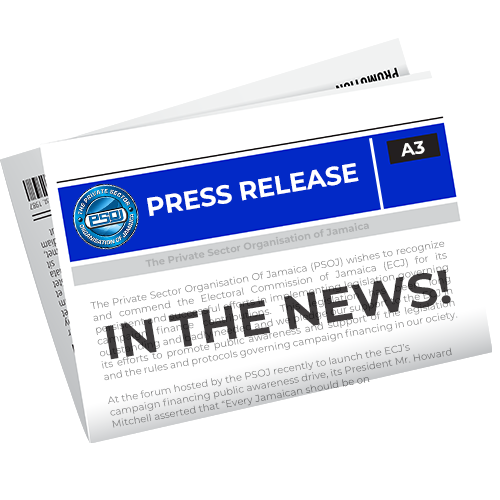 October 26, 2014
For Immediate Release
PSOJ Saddened at JCC President's Passing
Kingston, Jamaica:
The PSOJ is saddened by the news of the passing of Jamaica Chamber of Commerce (JCC) President Francis "Paco" Kennedy, CD, who died last night.
"Paco has been a significant figure in the private sector over the years, being among other things, a GraceKennedy Stalwart and President of the JCC. He has also worked closely with us at the PSOJ, helping to build consensus within the private sector, and supported the vision of the entire private sector working as one," says Christopher Zacca, PSOJ President. "He was a true Jamaican patriot who contributed significantly to the building of the private sector and we truly regret the news of his passing," he continued.
The PSOJ extends sincere condolences to Mr. Kennedy's family, friends and colleagues.
-END-
Contact:    Ms. Kareen Cox, Marketing & Public Relations Manager
Email:       kareenc@psoj.org
Tel:           927-6238 (Ext. 2052); Fax 927-5137