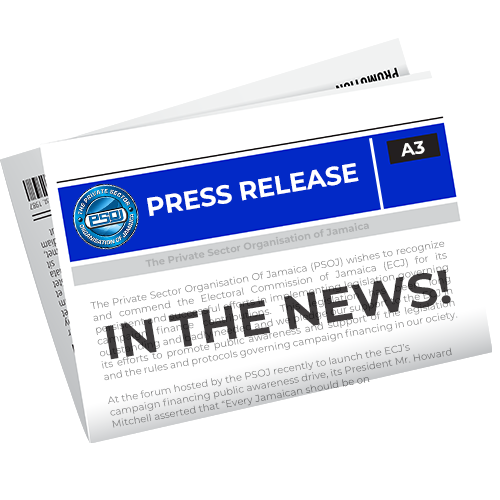 The Private Sector Organisation of Jamaica (PSOJ) will be actively working and supporting the Ministry of the Health and Wellness (MOHW) with its efforts to minimize the spread and impact of COVID-19.
The PSOJ is also a member of the National Disaster Risk Committee, the Organisation will be proactively engaging our member associations and firms around the execution of the national plan.
We will be liaising directly with the Advisory Task Force established by the MOHW to get accurate information for dissemination amongst our membership and to the general public. Two PSOJ past presidents, Howard Mitchell and Chris Zacca, are members of this Advisory Task Force.
Additionally, PSOJ CEO Makeba Bennett-Easy will be engaging stakeholders such as the Ministry of Labour and Social Security, the Jamaica Employers Federation and the Human Resource Management Association of Jamaica about emerging challenges related to flexi work, sick leave and other workplace policies. The Organisation will ensure that our members are informed about best practices around business continuity planning and general human resource imperatives.
The PSOJ is committed to being a part of the proactive measures to manage COVID19 and is encouraging a non-partisan national effort to successfully minimize the impact of this global pandemic on Jamaica's people, businesses and economy.