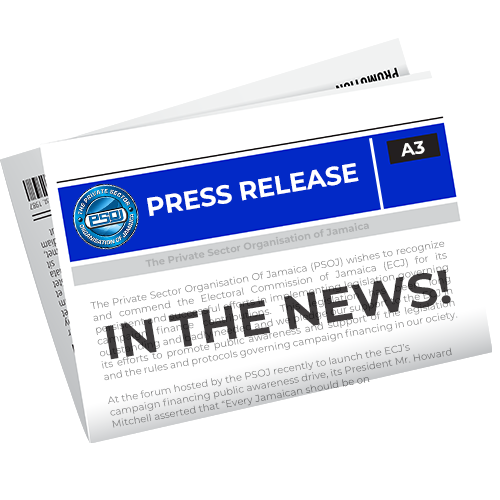 PSOJ SUPPORTS PM DECISION TO RELIEVE JC HUTCHINSON OF AGRICULTURE PORTFOLIO
The Private Sector Organisation of Jamaica (PSOJ) welcomes the action of the Most Honourable Prime Minister Andrew Holness to relieve Minister JC Hutchinson of his responsibilities in the Ministry of Industry, Commerce Agriculture and Fisheries.
The PSOJ, like all well thinking Jamaicans, continues to be very concerned at the number of incidents and allegations of corruption that continue to plague us a country.
Instances like this continue to undermine the trust and confidence in our leaders and institutions which are in place to support and protect the people of Jamaica.
We have seen too many instances over the years where possible conflicts of interest arise which are not declared and we believe this demonstrates a lack of judgment and due care by our elected leaders and custodians of Jamaica's assets.
We must, as a people, take collective responsibility in raising the bar for transparency and accountability in all spheres of Jamaican life, public or private sector.
-END-