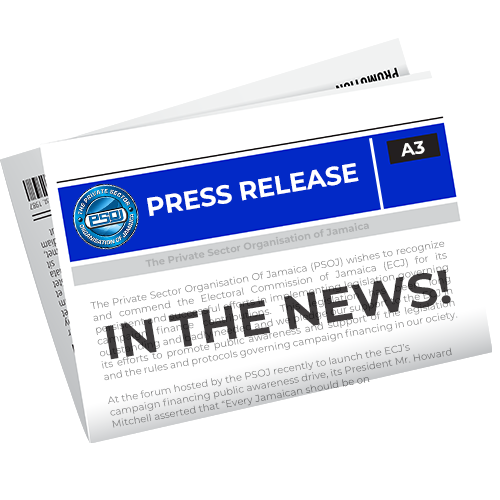 Founder and CEO of Island Grill, Mrs. Thalia Lyn, O.D. , J.P. has been announced as the Hall of Fame inductee for 2019 – an honour awarded by The Private Sector Organisation of Jamaica (PSOJ).
Mrs. Lyn is the 27th business leader and second woman to be inducted to the prestigious Private Sector Hall of Fame.  She is a savvy businesswoman and this selection reestablishes her iconic status as a visionary, underlined by her creation of the indigenous Island Grill chain – which delivers a fast food option which embodies their "Eat Good, Live Good" mantra using Jamaican ingredients – throughout Jamaica and Barbados, from 19 locations.
Mrs. Lyn's contribution to nation building goes beyond her innovation in the quick service restaurant industry. The high regard for her brilliance and entrepreneurial acumen has landed her on several boards and committees. She is currently the Chairperson for the NCB Foundation and a Director of the NCB Financial Group. In addition, handful of the other boards she serves on include, Island Catering Limited (Jamaica & Barbados), Island Grill Holdings Limited, Jamaica Macaroni Factory Ltd. and Port Royal Patties (UK).
Her philanthropic endeavours are diverse and further enhance her legacy. The 2019 PSOJ Hall of Fame is an activist for gender equality and the less fortunate and is credited with procuring immeasurable support for Jamaica, particularly the Mustard Seed Communities- which operates 14 homes across Jamaica, where she serves as Director.  She was one of the first signatories  to the UN Women Win-Win Program, Co-Patron of the UWI/CB 5K, Director of the Oracabessa Foundation, supporting the Blue Economy and the PSOJ's own Gender & Disabilities Affairs Committee, among others.
Thalia Lyn has over 40 years' experience in the private sector and serves as the Honorary Consul General for Jamaica, Kingdom of Thailand, promoting trade between the two countries.  This Immaculate Conception High School past student, was inducted into the inaugural ICHS Hall of Fame.  She is a mother of two, a grandmother of four and has been married for 52 years. She furthered her education by securing her Bachelor of Arts from Mahattanville College in New York and completing the Canadian Securities Course.   Mrs. Lyn is to be conferred with an Honorary Degree, Doctor of Laws (LLD) by the University of the West Indies in November of this year.
The PSOJ's Private Sector Hall of Fame was established in 1992. The award honours esteemed business leaders who have made significant contributions to the development of the
private sector and Jamaica and pays tribute to three important traits – successful entrepreneurship, leadership and character.
Mrs. Lyn joins an esteemed list of 26 previous inductees, including last year's recipient, ICD Group Chairman Joseph M. Matalon and 2017 recipient former Sagicor Group Chairman and newly appointed Bank of Jamaica Governor Richard O. Byles.
The PSOJ Private Sector Hall of Fame Banquet takes place at the Jamaica Pegasus Hotel Ballroom on October 29, 2019.