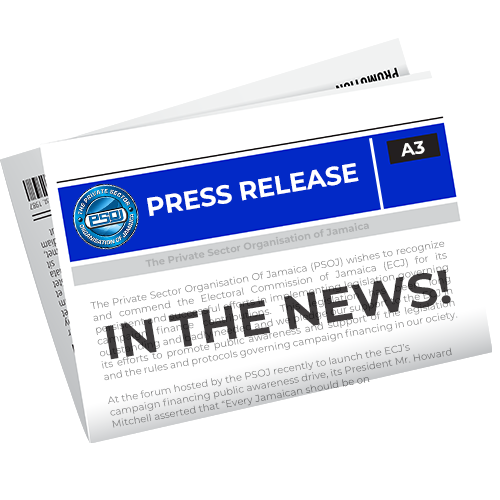 The Private Sector Organisation of Jamaica (PSOJ) proudly announces its latest project of public/ private partnership -The AdCouncil Jamaica.  After two years of preparatory work this not- for- profit entity held its first Board meeting on April 18th  2008 under the chairmanship of Mr. Christopher Issa.
The AdCouncil Jamaica answers a call to support positive social change in our island home by identifying and encouraging positive alternative behaviours. Through effective media planning and placement creative public service messages will be delivered to a wide cross section of Jamaican society.
Modelled on the not-for-profit Advertising Council of the USA, which has been operating for some 60 years, AdCouncil Jamaica seeks partnerships with the local business community, Non-Governmental Organizations (NGOs), foundations, civic institutions, government agencies and private citizens.
Fundamental to its success will be the voluntary contributions of Jamaica's most creative talents through the support of the Association of Advertising Agencies of Jamaica (AAAJ), the Media Association of Jamaica (MAJ), their individual members and any other medium used as a communication channel.
AdCouncil Jamaica campaigns will be, from the start, non-commercial, non-denominational and non-political. It will spotlight issues and behaviours of significance, which are national in scope and relevant to all Jamaicans.
The AdCouncil Jamaica wants:
to be a catalyst for more examples of positive change. This process rooted in research and on-going partnerships will enable campaigns to mirror changes in Jamaican society,
to look at the most pressing social issues of the day and create memorable icons and slogans which can help effect positive social change in a measurable way; and which, over time, may also become woven into the very fabric of Jamaican culture.