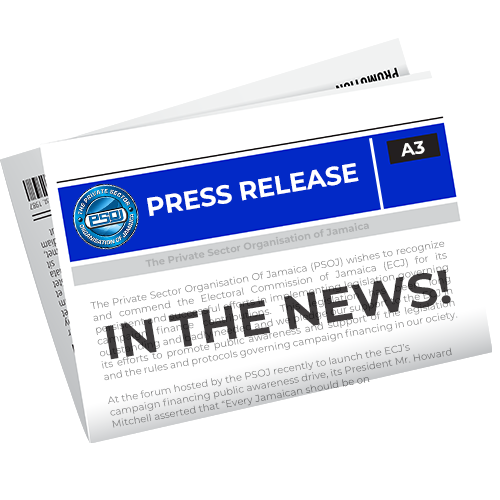 The Private Sector Organisation of Jamaica (PSOJ) is collaborating with the Commonwealth of Learning (COL) and the National Council on Education (NCE) on a project to strengthen School Boards in Jamaica through training using Open and Distance Learning methodologies. The project is an initiative of the PSOJ's Education and Corporate Governance Committees and fulfils one of the Organisation's Corporate Social Responsibility (CSR) outputs. The alliance between these three organisations is most timely and should prove to be pivotal in shifting Jamaica's mid-term threshold for crucial economic and social development, with the benefits possibly expanding to other Caribbean nations.
In Phase One of the project the following was accomplished:
research the gaps that exist and changes needed to 'Strengthen School Boards in Jamaica', through surveys, focus groups and interviews;
determine the format of media which should be used to provide training for strengthening School Boards;
identify potential partners and clarify roles in which they could assist.
Based on the outcome of Phase One, the PSOJ and CoL will work to strengthen School Boards by assisting the NCE in identifying from amongst the PSOJ's membership of over 240 companies, business associations and individuals, a pool of prospects for Board Membership. In fact, the PSOJ has already identified this initiative as one of its Corporate Social Responsibility projects, formally launched at its member Luncheon on July 23, 2008.
To assist in providing continuous training for Boards Annual School Board Governance Workshops could be delivered through a variety of modalities – face-to face, on cable TV, via radio or on the Internet. These options will be explored in Phase Two of the project.
Read full report on Phase One of the project. (Click to view report)