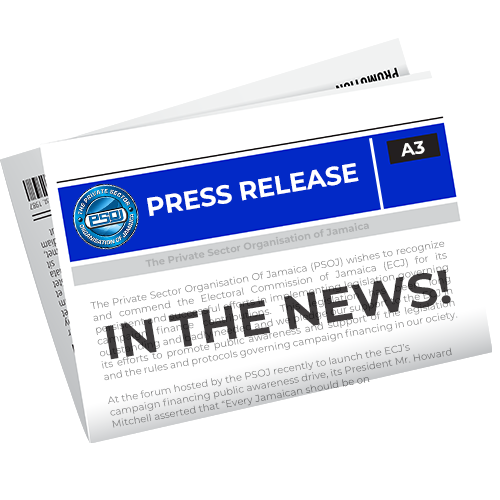 Finalization of National Consensus on Crime requires increased urgency from
political leadership
In January of this year, the Prime Minister and the Leader of the Opposition, through their representatives to the Working Group, reaffirmed their respective party's commitment to expediting agreement on delivering a National Consensus on Crime.
Many Jamaicans will recall that late last year, the two major political parties alongside approximately 20 groups from civil society came together in a summit to discuss an aligned approach to combatting crime and violence in Jamaica. Out of this summit, the groups committed
to pursuing a National Consensus on Crime and appointed a working group to take the lead in arriving at this accord.
In February, the Working Group completed its mandate, inclusive of gaining agreement on the main issues, strategic decisions, and key actions from a broad grouping of civic stakeholders. The report and recommendations in "The National Consensus on Crime – an imperative for Jamaica" included inputs from the Minister of National Security and the Opposition Spokesman on National Security as members of the working group, and was submitted to both the Prime Minister and the Leader of the Opposition in mid-February. The expectation was that both their inputs would have been received by the end of February, with the final Summit being scheduled for March.
The working group is of the view that the sense of urgency exhibited in the first 3 months of pulling together the consensus has not been replicated in the ensuing months during which it awaited responses.
In early May, both the Prime Minister and the Leader of the Opposition acknowledged a request to have penultimate meetings with the stakeholders.
We urge both the Prime Minister and the Leader of the Opposition to reaffirm their commitment to the consensus, and immediately agree a date to meet with the stakeholders. In so doing, the recommendations and path forward can be agreed in advance of the scheduling of a summit that will deliver a national multi-stakeholder and bi-partisan approach to removing the scourge of crime and violence that has enveloped our nation.
– END –