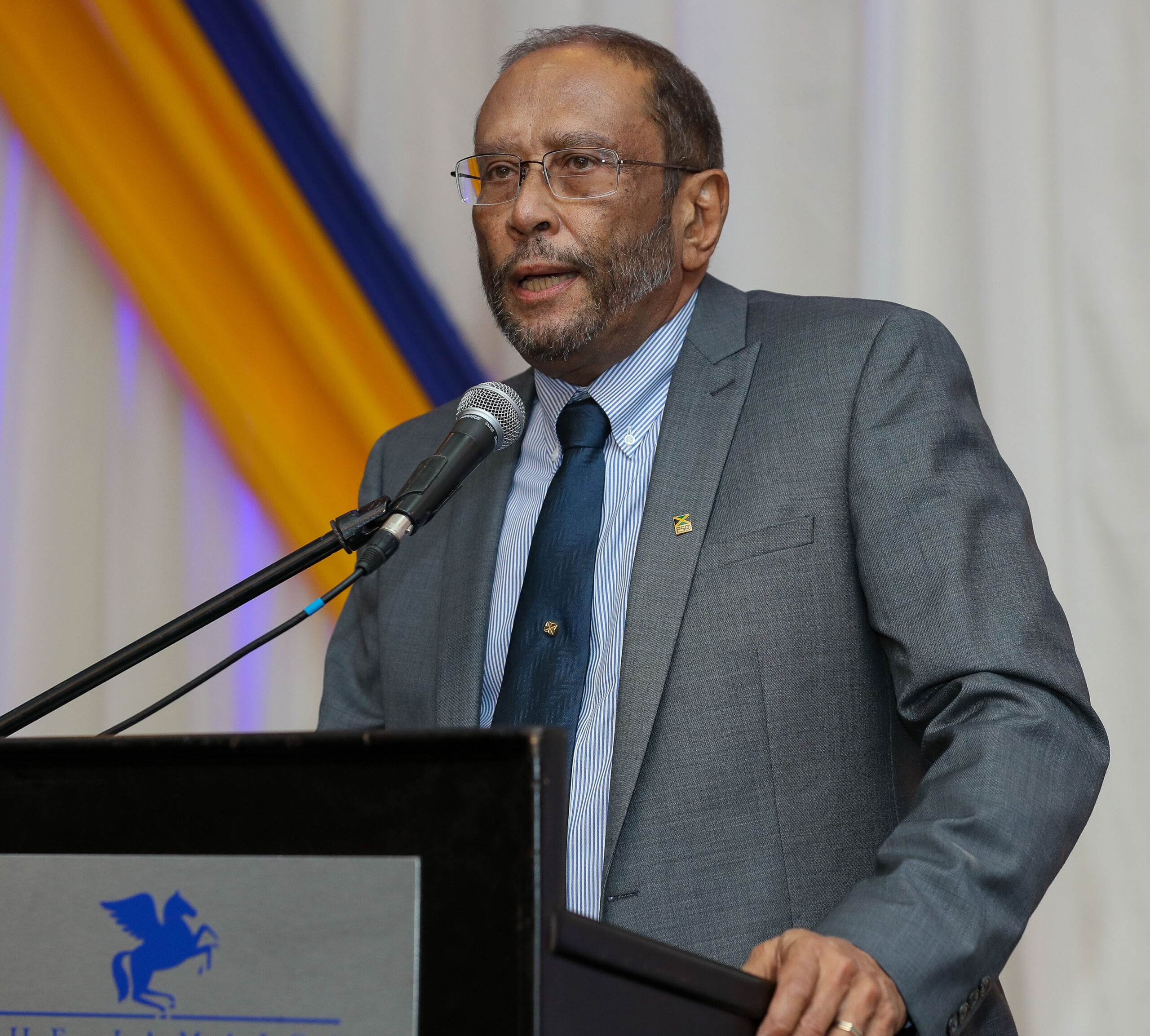 Kingston, Jamaica: The PSOJ President in his address to the bi-monthly breakfast forum on Tuesday, March 20, 2018 assured the room that Jamaica is positioned for takeoff; however, this requires the participation of all Jamaicans.   
"We can't leave the business of government to government; times have changed.  The relationship that you used to have where you vote for a government and you leave them alone for 5 years and they take care of you; that has changed.  They are not capable of taking care of us by themselves anymore; we have to participate with them in ensuring that they provide us with big services that government is obligated to provide when we pay our taxes and we must pay our taxes." 
 Mitchell noted that without a strong community in place we would have failed as a country. He said that neither progress nor prosperity is possible without participative democracy and as a result, we need a society where a small group of people do not have exclusive control of the methods by which the society is run. He highlights this holistic approach as a necessary way forward to engage our unattached youth or suffer the price of their neglect. 
Mr. Mitchell posited that there is great need to implement initiatives focused on social reform to complement any effort focused on economic growth. "If you look at the aspects of Vision 2030 which speak to the development of human capital, you will see where we need to hurry up because we are missing growth." He continued, "We are focusing and quite rightly on big-ticket investments and big winners and these have their place, however, what we must ensure is that we have buy-in from the communities around this investment," he stated. 
On the point of communities, Mitchell spoke to the matter of the redevelopment of Down Town, Kingston. "Envision a Down Town that is prosperous; with inner city communities that have bought into the vision; that participates without our direction and control; as is happening right now in Trench Town. Airbnb has listed Trench Town as the most popular place for travel in Jamaica. So, let's not fight it; I'm inviting you all to take a fresh look at Jamaica. Understand that we are positioned to take off but this take off cannot take place unless we are all on board, so get on onboard! was Mitchell's charge to the audience. 
For further information contact: 
Nickeshia Lindsay 
Marketing and Public Relations Manager 
Private Sector Organisation of Jamaica 
39 Hope Road 
Kingston 10,  
Tel: (876) 927-6957/349-0128 
Email:  nickeshial@psoj.org