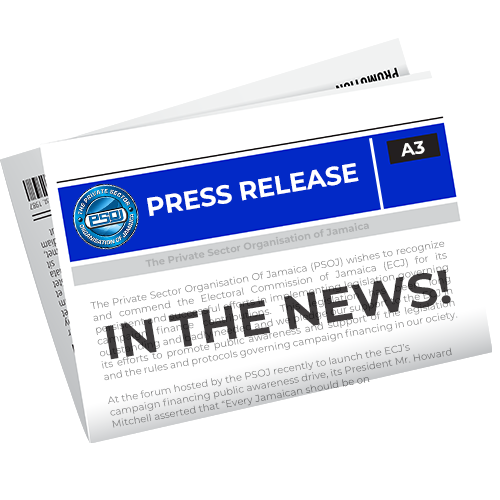 Joint Statement from JMEA, PSOJ and JCC on the Protocol Requirements for Reopening of Establishments
Kingston, Jamaica – The Jamaica Manufacturers and Exporters Association (JMEA), Jamaica Chamber of Commerce (JCC) and the Private Sector Organisation of Jamaica (PSOJ) having just received the updated "Workplace Protocol Requirements for Reopening of Establishments" over the weekend, are in the process of reviewing, towards providing clarity and more specific guidance to our members.
There is a general concern that in several instances companies, in particular the micro, small and medium enterprises sized entities, do not have the requisite resources and policies in place to ensure their work environments are safe for a June 1, 2020 restart for all their workers returning to work, within the guidelines of social distancing and infection prevention and control.
The organizations recommend that – if a business is not currently able to provide the proper protection for its workforce or its customers, then it should first invest in the required changes to make the environment safe for all, before it opens. Going back to work should be less about the date, and more about a state of readiness of any business or industry.
The organizations appreciate that some workers, depending on job function, will still be asked to continue to work from home, where it is more efficient to do so or until the businesses are prepared. In that regard, the organizations strongly encourage utilization of the provisions of the Employment (Flexible Work Arrangements) (Miscellaneous Provisions) Act, 2014. This law provides for flexible working arrangements including work from home or telecommuting, flexible work weeks and flexible hours in keeping with the needs of the business.
We affirm the view that readiness goes beyond the defining of protocols, but most importantly includes creating full awareness about those protocols, ensuring implementation, and monitoring and enforcing where practical. We urge continued responsible, pragmatic and prudent actions by all business owners as we make the transition to reopening closed businesses as quickly as possible so we can bring people back to work.
– END –