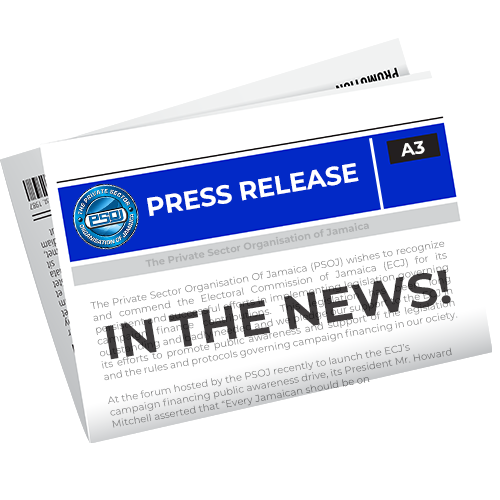 PRIVATE SECTOR CALLS FOR EXTENSION OF WORKING HOURS TO STIMULATE ECONOMIC RECOVERY
As we look to Jamaica's economic recovery and continue our efforts to balance lives and livelihoods during the COVID19 pandemic, one of the first steps that can make an immediate positive impact, is an increase in business hours.
The Jamaica Manufacturers and Exporters Association (JMEA), the Private Sector Organisation of Jamaica (PSOJ), the Jamaica Chamber of Commerce (JCC), the Small Business Association of Jamaica (SBAJ) and the MSME Alliance are therefore recommending a phased opening of the economy starting with the reduction of the curfew hours from 6:00p.m. to 6:00a.m. to 9:00p.m. to 5:00a.m. for non-essential services. This measure will allow for more economic activity and workforce productivity, particularly our micro, small and medium enterprises; our most vulnerable, that represents over 70% of the economy.
The private sector commits to continue to adhere to strict observance of established social distancing, sanitising and mask wearing protocols to protect our employees and our customers. We will also support the government to identify other measures to stimulate growth while protecting the health of our people.
We encourage the public to continue to play its part in preventing the spread of the virus as we advance the opening of the economy.
-END-
For further information:
Chloleen Daley-Muschett
Marketing & PR Manager marketing@psoj.org psojpresident@psoj.org
876-927-6238