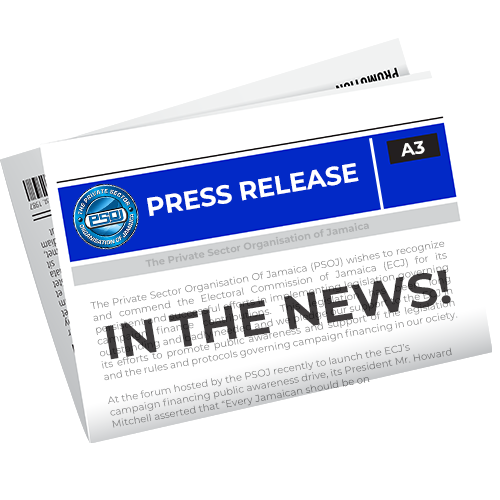 PRIVATE SECTOR GROUPS REITERATE CALL FOR NATIONAL CONSENSUS ON CRIME
May is recognized as National Child's Month and already the starting of the period has been filled with grave sadness, given the recent reports of child murders within the country. This is profoundly disheartening, and we express our deepest sympathies to their loved ones.
Jamaica has lost too many bright young minds, who had the potential to make significant contributions to the nation. Sadly, we will never know what these children could have been, because while at the forefront the country has been battling COVID-19, crime continues to rear its ugly head.
The Jamaica Manufacturers and Exporters Association (JMEA), The Private Sector Organisation of Jamaica (PSOJ) and the Jamaica Chamber of Commerce (JCC) are strongly reiterating the call for a change of approach in dealing with crime and violence. The singular approach and focus to mitigating the impact of COVID-19, underpinned by citizenry and political directorate support, should be equally channelled and replicated in tackling crime and violence.
The nation's response to COVID-19 has shown that we are able to unite when there is a threat to our very existence. It is this level of response and coordination that must be used in our approach to reduce crime and violence. There must be a national consensus whereby, the Government and the Opposition can come together on the issue and lead in a collaborative and organized manner. Our people too have a responsibility to play their part by speaking out against perpetrators.
Crime and violence affect us all. Success in reducing its prevalence will only occur if all Jamaicans, at every level, commit to working together and supporting a coordinated strategy. Let us maximise this opportunity to move from talk to credible action and unite against crime as we are doing against COVID-19.
Contact:
Francina Francis (Marketing and PR Officer)
Jamaica Manufacturers and Exporters Association (JMEA)
Tel: (876) 922-8880-3 | (876) 564-3069
Email: francina@jmea.org