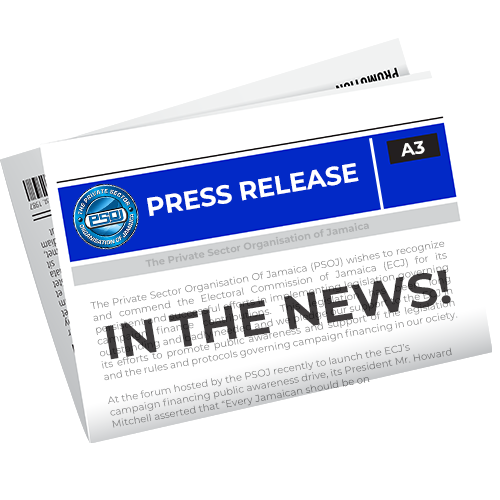 PSOJ MOURNS THE PASSING OF OLIVER CLARKE
Kingston, Jamaica:
The Private Sector Organisation of Jamaica (PSOJ) is profoundly saddened at the news of the passing of the Hon. Oliver F. Clarke, OJ, JP.
Mr. Clarke was a magnanimous private sector leader and a true Jamaican patriot. He was fearless yet remained humble and affable, endearing many from all walks of life with his wit and sense of humour.
He has been a powerful influence in the shaping of Jamaica's modern history. His legacy will be inextricably linked to his unrelenting pursuit of freedom of the press locally and internationally as well as his leadership and development of two Jamaican institutions, the JN Group and RJRGleaner Communications Group. His visionary and astute leadership extended to numerous diverse private sector entities including the PSOJ where he served as President from 2001 – 2002. He was honoured by the Organisation in 1996 with his induction into the Private Sector Hall of Fame.
Our hearts go out in sympathy to his family, friends and business associates who feel the pain of his loss. He will be dearly missed.
-END-