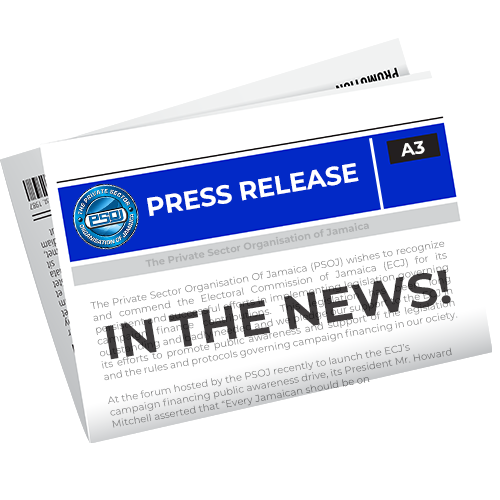 Kingston, Jamaica
Chief Executive Officer of the Private Sector Organisation of Jamaica Dennis Chung, will on March 9 and 10, 2017 participate in the second staging of the Caribbean Centre for Development Administration's (CARICAD) Ministerial Symposium in Antigua. This symposium which is a supporting initiative of the South-South Cooperation: CARICAD/CLAD Partnership, is being staged as a means of seeking ministerial endorsement for a 'Charter for Caribbean Public Services'.
According to Devon Rowe, Executive Director of CARICAD, "one of the main objectives of the symposium is to establish the importance of Public Sector Transformation for social and economic development; in particular, to establish that public sector capacity has immense and direct implications for fiscal sustainability, social and economic development and investment." He further noted that the symposium will also facilitate the exchange of views between the public and private sector, especially as it relates to public sector delivery on trade, investment and ease of doing business.
Mr. Chung who will be one of the symposium's speakers, is slated to deliver a presentation addressing areas directly related to: the significance of the elements of the Charter as an important contributor to Private Sector activity, challenges experienced in doing business across the public service in the Caribbean and the vision of the private sector for a well-functioning public sector among others. He will leave for the symposium on Tuesday and is expected share his presentation with participants from at least twelve CARICAD member states as well strategic partners such as CDB, UWI and The Caribbean Leadership Project.
-END-
 Contact:     Ms. Jodi-Ann Reid, Marketing and Public Relations Officer       
Email:        jodir@psoj.org            
Tel:             927-6238 (Ext. 2051); Fax 978-2709