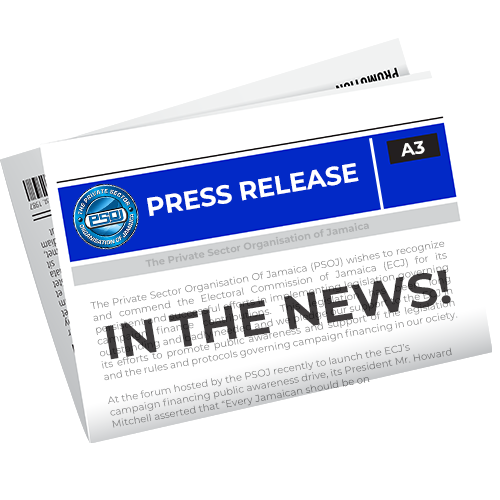 March 2, 2017
 Kingston, Jamaica:
The Private Sector Organisation of Jamaica, on Thursday, February 28, 2017 hosted its first Social Media Business Conference at the Worthington, Spanish Court Hotel, between the hours of 8 am and 3 pm. The conference which was geared towards assisting CEO's, Managing Directors and Marketing Executives in the effective leveraging of social media to grow their businesses, received overwhelming support from both Private and Public Sector entities alike.
According to Dennis Chung, CEO PSOJ, "the event's primary support came from the PSOJ membership whose interest resulted in the event being staged on a much larger scale than originally intended."   He further noted that interest in the conference amplified during the last few weeks prior to the conference, this time among Public Sector entities and non- members, which forced the organisation to yet again attempt to meet the demands by increasing the participant quota for the event.
Hosting a participant count of 261 up from the original 150, the conference treated its participants to fulfilling presentations and panel discussions from: Main Speaker, international marketing content presenter and author Carla Johnson, South Africa's Silverstone Solutions CEO Raymond Buckle, Hootsuite's Miguel Sanchez, and local presenters Ross Sheil, Dr. Anissa Holmes, Robert Morgan, Rory Burchenson, Dennis Gordon, Carlette DeLeon and Stacey Hines.
The event was sponsored by Prime Sports (Jamaica) Limited, Bank of Nova Scotia, Guardian Life Limited, J. Wray and Nephew Limited, Phase Three Productions, C&W Business, Knott Francis Eventures Limited, DRT Communications and Power 106 FM.
-END-
 Contact:     Ms. Jodi-Ann Reid, Marketing and Public Relations Officer       
Email:        jodir@psoj.org            
Tel:             927-6238 (Ext. 2051); Fax 978-2709