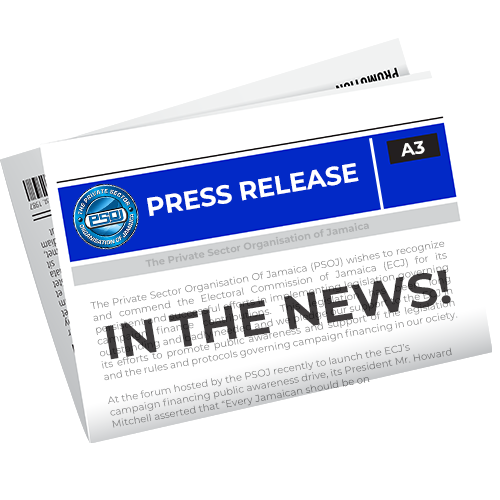 February 16, 2017
 Kingston, Jamaica:
The Private Sector Organisation of Jamaica, will on Thursday, February 28, 2017 host its first Social Media Business Conference at the Worthington, Spanish Court hotel between the hours of 8 am and 3 pm. The conference is geared towards assisting CEO's, Managing Directors and Marketing Executives in effectively leveraging social media to grow their businesses.
Social Media is redefining the way we do business and levels the playing field between small or medium sized enterprises (SMEs) and larger global firms, as these organizations will now be able to tap into the same customer base in a more cost effective and less conventional manner. This provides a great opportunity for SMEs as well as establishes the need for large reputable companies to make the transition to effective social media use and management to remain competitive.
Any organization that is not employing a very strategic social media policy, whether it is for reaching clients, controlling information, or protecting their reputation, can easily find themselves left behind in a fast-paced environment. It is with these factors in mind that the PSOJ has identified the need to host this conference, for the benefit of our members and the wider business community.
CEO of PSOJ, Dennis Chung, explained the reason for having such an event as "Businesses are constantly trying to find ways of growing while maximizing on their marketing dollar spends." PSOJ recognizes the need to align itself to its members' goals for growth through embracing the use of social media as an effective tool for achieving growth in their businesses.
The array of topics and range of both local and international speakers is diverse enough to effectively get the messages across." The event will feature international marketing content presenter Carla Johnson, author of the book Experiences: The 7th Era of Marketing. Ms. Johnson has worked with brands such as American Express, Dell, Emerson, Motorola Solutions, Western Union and US Army Corps.
 Also added to the line-up of speakers are:
Raymond Buckle of Maxxion/Silverstone out of South Africa;
Ross Sheil, a successful social media strategy consultant;
Anissa Holmes, Author/Dentist/Owner- Jamaica Cosmetic Dental Services, who has
made a very successful business through social media marketing and is now a well sought after international speaker on how this can be done;
Rory Burchenson of Red Stripe
Robert Morgan from the Office of the Prime Minister, who was instrumental in the Jamaica Labour Party's social media strategy in the 2016 surprise election victory.
Attendees will be treated to a day of engaging presentations that will include topics such as Programmatic Advertising, Data-based decision/performance marketing and "Delivering Wow". Attendees will also have the opportunity to participate in a round table discussion chaired by persons who have effectively used social media to successfully grow their businesses.
The event is sponsored by Bank of Nova Scotia, Guardian Life, J. Wray and Nephew, Phase 3 Productions, C&W Business, Knott Francis Eventures Limited, DRT Communications and Power 106 FM.
-END-
Contact:     Ms. Amanda Dyer, Marketing and Public Relations Manager    
Email:        amandad@psoj.org              
Tel:             927-6238 (Ext. 2052); Fax 978-2709