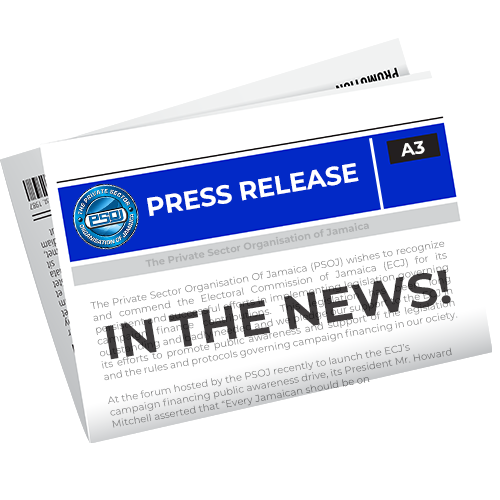 July 1, 2016
Kingston, Jamaica:
The Private Sector Organisation of Jamaica (PSOJ) in collaboration with the Development Bank of Jamaica (DBJ), hosted its Corporate Governance Workshop for MSMEs on Saturday June 25, 2016 at the Knutsford Court Hotel.
The one-day session, which is an initiative of the Corporate Governance Committee (CG) of the PSOJ, aimed to provide participants with a better understanding of Corporate Governance. According to Ms. Greta Bogues, Chairman of the CG committee, "no two entities are the same and therefore the workshop does not stipulate how businesses should be governed but rather aims to introduce participants to globally accepted corporate governance best practices." Such practises, she further noted, facilitates the adaption of systems that suit a changing operating environment and growing stage of development.
In delivering the opening remarks Milverton Reynolds, Managing Director of DBJ noted that the seminar was "of critical importance in the development of the business community in Jamaica".  He further told participants that. " A good corporate governance structure will not only support their organization's sustainability but will also hold the board and management responsible for the success or failure of the organisation and, critically, accountable to the shareholders"
Participants were treated to presentations and consultations from five keynote speakers and were given the opportunity to share their individual business experiences. Other topics presented included Preparing for the JSE Junior Market, Family Business Governance and legal requirements to consider. Notable speakers included Robin Levy, Garth Kiddoe, Camille Facey and Hugh Graham, CEO Paramount Trading Limited who shared his experience of moving from a small business to being listed on the junior market of the Jamaica Stock Exchange.
-END-
Contact:         Ms. Kareen Cox, Marketing and Public Relations Manager      
Email: kareenc@psoj.org               
Tel:                  927-6238 (Ext. 2052); Fax 978-2709