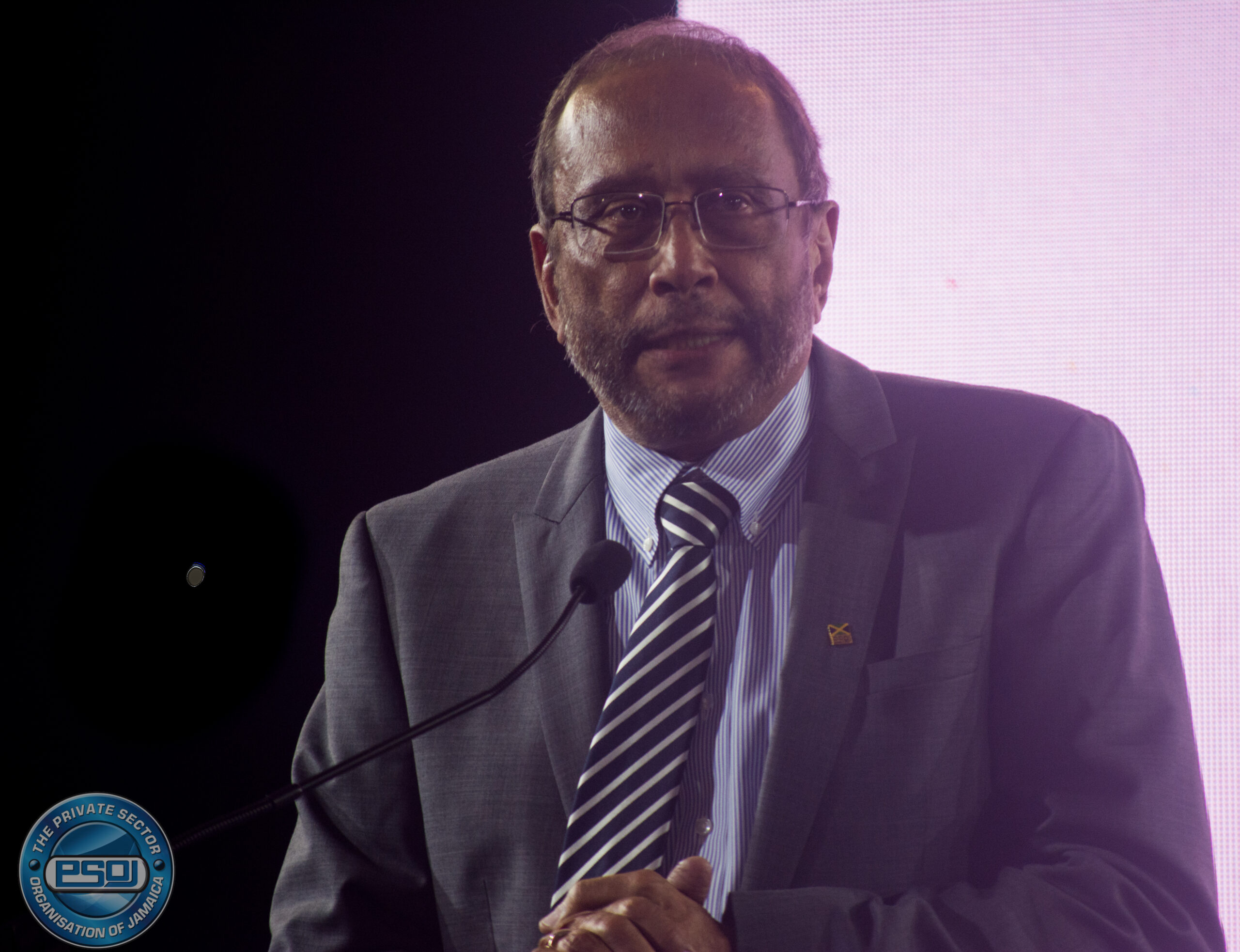 Kingston, Jamaica, March 14, 2018 – President of the Private Sector Organization of Jamaica (PSOJ) Howard Mitchell says there can be no progress nor prosperity unless the country develops our knowledge-based competence. Mitchell was speaking at the launch of the Ministry of National Security new initiative JamaicaEye.   
"We live in a knowledge-based world, increasingly data gathering and the sharing of knowledge are critical to knowledge-based activities. We will not see progress nor prosperity unless we develop our knowledge-based competence. Communication is an integral part of knowledge-based activities," said Mitchell. 
President Mitchell went further to remind those in attendance that the PSOJ takes its responsibility as the premier based umbrella organization for the private sector very seriously. "We strive to be balanced and fair in our criticisms and we strive to be objective in our praise. It is no secret that we have been critical of the security management and strategy over the years that has been practicing in this country. And therefore, it is important that when we see a strategy worth action, that is comprehensively effective and that would make an impact that we endorse it; we give full praise to its originators." 
JamaicaEye is a three-phased implementation of a national closed-circuit television (CCTV) surveillance programme geared at a disaster response and public safety, which includes combating crime. Phase one of the project is the collaboration among key stakeholders and the MNS to establish a collective approach to CCTV surveillance. 
Mitchell said that this programme is valuable, not only because of the impact it will have on crime, but is valuable because it serves as a template to show what participative democracy can do for the nation.  
"I want to congratulate the Minister personally because I know of his commitment to participative democracy.  He has never been shy to include all in his planning and in his deliberations and that alone makes this programme effective and it must serve as a template for all our activities in government and in civil society", said Mitchell. 
He further stated, "The PSOJ will be endorsing the system to our members individually and we will be supporting the Minister and this Ministry and all those involved in their promotion efforts." 
For further information contact: 
Nickeshia Lindsay 
Marketing and Public Relations Manager 
Private Sector Organisation of Jamaica 
39 Hope Road 
Kingston 10,  
Tel: (876) 927-6957/349-0128 
Email:  nickeshial@psoj.org