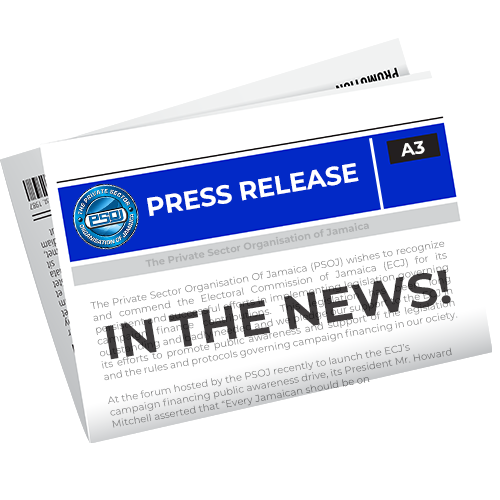 March 13, 2015
PSOJ Expresses Concern about Prevalent Riverton Dump Fires and Calls for Accountability
 Kingston, Jamaica:
The Private Sector Organisation of Jamaica (PSOJ) notes with concern the most recent fire at the Riverton City Dump. At a time when the country is faced with pressing fiscal, economic, and societal issues, we are once again being distracted by a Riverton Dump fire that as far as we are concerned is an avoidable problem.
These fires at the Dump seem to be a constant feature throughout the years and consecutive administrations seem to be unable to bring them under control. The fires continue not only to be a drain on the scarce resources of the country, but affect the health of thousands of Jamaicans and as a result cause Jamaicans to have to find scarce resources to address health issues, and results in lost productivity.
According to Mr. William Mahfood, PSOJ President, "It is unacceptable that we continue to be affected year after year with these fires, which is not just a strain on our scarce fiscal resources, but plays havoc on the health of many Jamaicans, including small children. The government must find a way to put an end to this constant inconvenience, especially at a time when the country is grappling with economic and social challenges."
The PSOJ is calling on the responsible authority to provide a comprehensive report on the latest fire and address the accountability for it. We cannot as a country continue to have issues affecting us that result from poor management practices, costing us millions of dollars in needed GDP growth and scarce resources with no accountability, especially at a time when Jamaicans are being asked to pay more taxes and make other sacrifices to develop the country while incidents like these run counter to that effort.
The PSOJ remains very concerned about these circumstances and is calling on the Minister to provide an appropriate response and assurances about the transparency that will be applied to any divestment of Petrojam.
-END-
Contact:     Ms. Kareen Cox, Marketing & Public Relations Manager 

Email:        kareenc@psoj.org                 
Tel:             927-6238 (Ext. 2052); Fax 978-2709