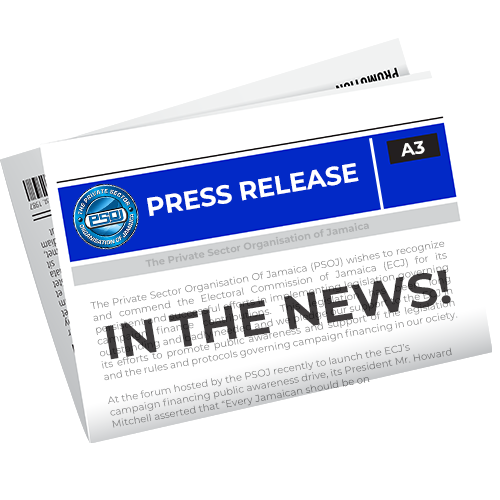 The Private Sector Organisation of Jamaica (PSOJ) has partnered once again with the Jamaica Customer Service Association (JaCSA), for the 6th staging of 'The Private Sector Service Excellence Awards' to be once again hosted at the PSOJ's bi-monthly President's Forum at the Jamaica Pegasus Hotel on May 30, 2017.
The Private Sector Service Excellence Awards is designed to help organisations improve service quality and to recognize the private sector organisations that consistently deliver excellent customer service through a clearly defined strategic approach.
The PSOJ and JaCSA are firm believers that the success of private sector organisations is dependent on the consistent delivery of service excellence.
Research has identified a positive correlation between customer service/customer satisfaction and profit and growth.
The award is open to PSOJ and JACSA members only and applications are accepted in the categories of: small, medium and large organisations. The criteria for assessment are as follows:
Leadership and customer service strategy
Existence and effectiveness of a Customer Service Charter and Standards
Training and capacity building to ensure adherence to customer service standards
The existence and effectiveness of monitoring and measurement systems for customer service
The existence of a system for logging, tracking and resolving customer complaints.
The existence of mechanisms to reward and recognize the delivery of excellent service within the organization.
Last year's staging crowned Jamalco as winner of the award for the Large Company B2B Category, NCB and Scotia Bank in the Large Company Category, Massy Gas Products in the Medium Company Category and Sarifa Insurance Brokers in the Small Business Category. Other category winners included NCB and JPS.
The PSOJ and JACSA encourage companies to continue working towards improving their levels of customer service and to maintain service standards to further the growth and development of their organisations.
-END-
 Contact:     Ms. Jodi-Ann Reid, Marketing and Public Relations Officer       
Email:        jodir@psoj.org            
Tel:             927-6238 (Ext. 2051); Fax 978-2709