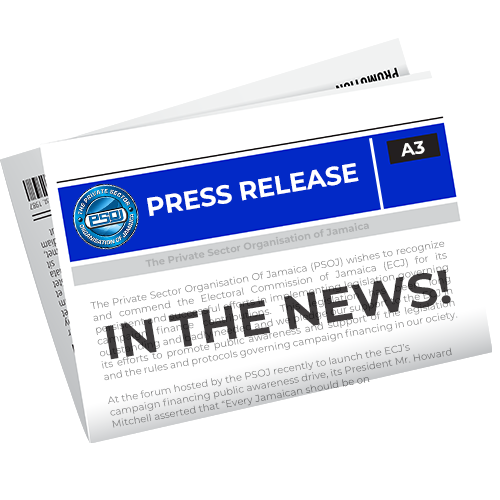 The Private Sector Organisation of Jamaica (PSOJ) and the Ministry of Finance and Public Service have again partnered to host the third staging of the PSOJ Public Bodies Corporate Governance Awards to be held on December 11, 2019 at the Jamaica Pegasus starting at 8am. The awards were created to foster a culture of adherence and awareness of the principles of good governance and to further incorporate improvements in the standard of corporate governance disclosure.
The awards solidify the PSOJ's commitment to a better Jamaica through the continued development of good corporate governance practices for private and public sector bodies; a critical component for the effective development of Jamaica. The PSOJ/MOFP Corporate Governance Awards competition is open to all public bodies, including statutory bodies, regulatory bodies, commissions and government owned companies. Public Bodies will be evaluated for the fiscal year 2018 to 2019.
Chairman of the PSOJ Corporate Governance Committee, Greta Bogues highlighted that "the PSOJ remains steadfast in its view that true sustainable development can only be built on a foundation of good governance across all sectors – public and private. We are pleased to continue this positive partnership with the MOFPS to recognize those public bodies who adhere to good governance practices. This public private partnership is
particularly important at this time especially when taking into consideration the recent pronouncement by Minister Clarke to introduce   regulations on the nomination and appointment of directors for public bodies which should bolster the governance framework for these entities."
Senior Director, Public Enterprises Division, Ministry of Finance and the Public Service, Cheryl Sylvester-James J.P. echoed Ms. Bogues sentiment: "Excellent Corporate Governance is the heart of value creation and sustainability for every organization."
Awards will be issued in the 4 traditional categories:
Board Composition, function & structure
Corporate Governance Policies and Procedures
Compliance & Disclosure of Information
Risk Measurement & Management & Internal Controls
Special awards will be given for:
Best Annual Report
Best Website
And of course, the coveted award for the Overall Winner.
For the 2019 staging another award category has been added: The PSOJ President's Award for the Most improved Public Body.
Last year awards saw 17 entities compete with the National Health Fund emerging as the overall winner.