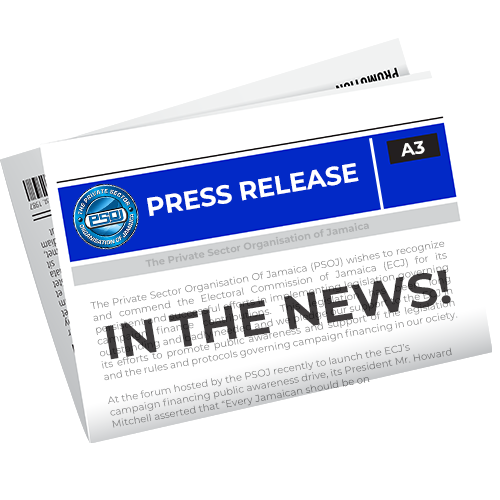 The Private Sector Organisation of Jamaica (PSOJ) welcomes yesterday's announcement by Prime Minister Andrew Holness for the tabling of a new National Identification Bill by March 31, 2020.
PSOJ President Keith Duncan reacting to the announcement said "An implemented National Identification System would contribute greatly to the ease of doing business in Jamaica – a critical component for attracting investors and creating meaningful growth. It would also offer tremendous benefit to increasing much needed efficiency in the delivery of services by both the public and private sector. The PSOJ definitely supports this."
The Organisation also supports the consultative approach that the Prime Minister indicated has been a part of the parliamentary process.
"We support the approach that been undertaken by the Government and also strongly recommend that a joint select committee be included to ensure that the effort, this time around is, inclusive and bi-partisan" added Jackie Sharp, PSOJ Vice President with oversight for domestic investments and ease of doing business.
The PSOJ remains resolute that the National Identification Bill is a crucial element to achieve Vision 2030 and encourages strong bipartisan support to get it completed, as soon as possible, in the interest of all Jamaicans.