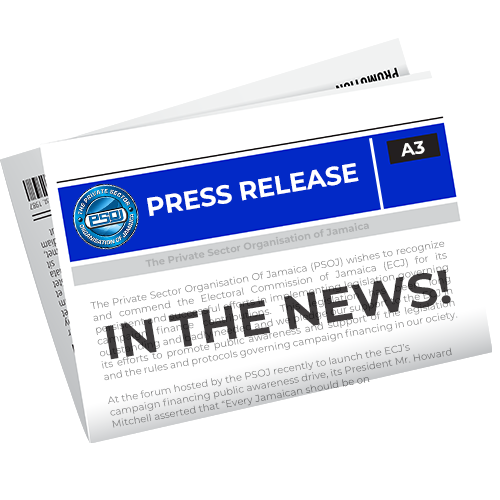 The Private Sector Organisation of Jamaica (PSOJ) will stage its 2nd Social Media Business Conference under the theme, '#LikesToProfits'; at the Jamaica Pegasus Hotel on February 28, following 2017's successful event.
Dr. Kingsley Chin (keynote speaker), Entrepreneur, Harvard Orthopedic Spine Surgeon, Invertor and Social Media expert stated "KICVentures started KICCreative, a digital firm, because we saw that social media is the primary platform for companies to develop their brand and service their customers. I'll share how we leverage a multitude of channels for our healthcare sector businesses and how our experience and knowledge can apply to any business."
To improve on the experience of last year's conference the PSOJ team has enlisted a stellar line up additional of local and international business leaders, all of whom are influencers and experts in social media.
They are: • David Godsall, Director, Publishing and Education – Hootsuite
• Conley Salmon, President Jamaican Operations – Jamaica Broilers
• Mervyn Eyre, President and CEO – Fujitsu Caribbean •
Raymond Buckle, CEO – Silverstone Solutions
• Ross Sheil – Sheil Consulting
•Donnette Hines, Marketing Manager – National Baking Company.
Jennifer McDonald, CEO, PSOJ added "This conference is one of the most anticipated and significant, as we have curated a mixture of speakers who have excelled in their respective disciplines and have used social media to do so. Our speakers will be sharing secrets on how they've achieved returns on their investments and grown their businesses. The audience will be able to gain knowledge from these distinguished and experienced minds, merging their strategies and methods, to create a formula that will prove a success for any business- and moving 'LIKES TO PROFITS'.
This year's staging would not be possible without our kind sponsors,
• National Baking Company
• Business Access Television
• Campari group
• Guardian Group
• FLOW
• Phase 3
• Trend Media
• Knott Francis Eventures Limited
• The Gleaner Company (Media) Limited
Registrations are open and go up to Wednesday, February 28, 2018; to register you can go to our website at www.likestoprofit.com or contact Nickeshia Lindsay at nickeshial@psoj.org or by calling 927 – 6238.
For further information contact:
Nickeshia Lindsay
Marketing and Public Relations Manager
Private Sector Organisation of Jamaica
39 Hope Road
Kingston 10,
Tel: (876) 927-6957/349-0128
Email: nickeshial@psoj.org