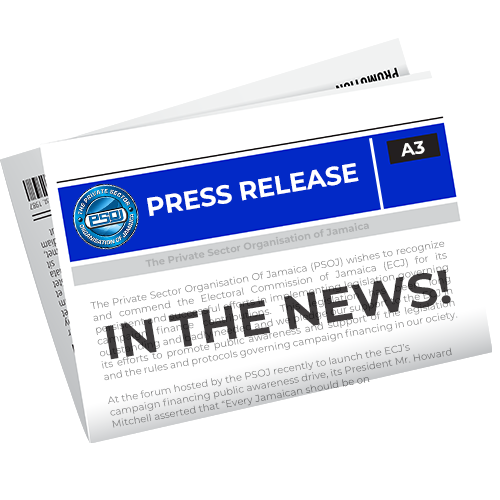 February 16, 2015
PSOJ Shocked at SIPP Revelations
Kingston, Jamaica:
The Private Sector Organisation of Jamaica (PSOJ) is expressing alarm at the discovery that one's personal information can be viewed on the National Security Interests in Personal Property Registration for Jamaica's website.
While the organisation supports the Registry and has stridently championed its benefits to its members, the easy availability of information must be immediately addressed, as it could serve as a deterrent to those wishing to utilize its services.
Of equal concern is the fact that the information could easily fall into the hands of unscrupulous individuals who are intent on creating mischief. The PSOJ is urging the authorities to look at ways of ensuring that the information is only available to the appropriate financial institutions, and to ensure that the necessary privacy controls are in place.
 END-
Contact:     Ms. Kareen Cox, Marketing & Public Relations Manager 
Email:        kareenc@psoj.org                 
Tel:             927-6238 (Ext. 2052); Fax 978-2709