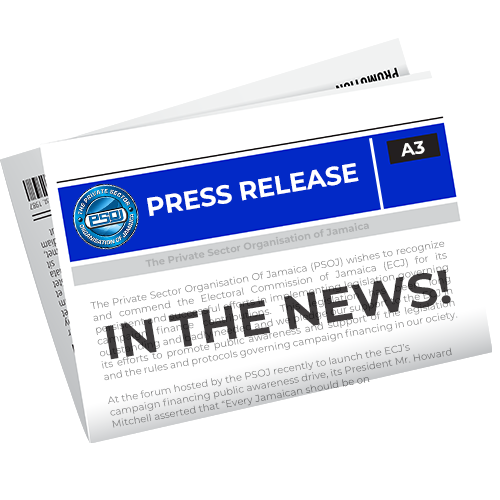 April 28, 2015
PSOJ Signs MOU with UWI
Kingston, Jamaica:
The Private Sector Organisation of Jamaica (PSOJ) just a short while ago, signed a Memorandum of Understanding with the University of the West Indies.
The MOU will serve as a framework for specific collaborative initiatives to be developed jointly by the private sector, through the PSOJ and the Faculties, Schools and/or Research Centres of the University and its linkages. Both parties have agreed to explore and implement mutually rewarding viable initiatives that are focused on, among other things, the following areas of industry-academic cooperation:
Internship and apprenticeship of students
Identification of sponsorship or funding to facilitate activities under this agreement
Collaboration in research
Development and innovation projects
Development of training programmes and faculty exchange opportunities
Speaking at the signing, PSOJ President William Mahfood said he believes the MOU comes at an opportune time, as in order for the country to grow economically, we must have a united approach across all sectors, to include academia. He also said that he hoped to see the MOU bring about the entrepreneurial skills of the university students to the forefront.
 -END-
Contact:     Ms. Kareen Cox, Marketing & Public Relations Manager 
Email:        kareenc@psoj.org                 
Tel:             927-6238 (Ext. 2052); Fax 978-2709