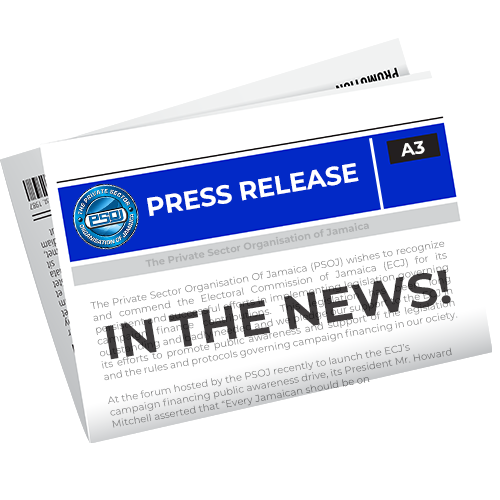 The Private Sector Organisation of Jamaica condemns the brutal killing of Constable Kirkland Plummer
Kingston, Jamaica – 10 November 2020: PSOJ President Keith Duncan expressed shock at the brazen murder of Constable Kirkland Plummer in the line of duty. "On behalf of the PSOJ, I extend deep sympathies to Constable Plummer's family and colleagues within the Jamaica Constabulary Force. He lost his life while actively carrying out his duty to serve and protect this country. It is unthinkable that the very persons he was seeking to protect are responsible for his untimely death."
Duncan continued, "The consistent breakdown of law and order in our society is completely unacceptable. While our resolve to participate in developing a sustainable bi-partisan and national approach to reducing crimes and murders is strengthened, we must strongly reiterate our consistent call for every Jamaican citizen to be a part of the solution.
"The restoration of order in our country will require the conscious input of all, not just a few."
He continued, "We will not rest until we create a more inclusive and equitable Jamaica."
The PSOJ reaffirms its commitment to support the work being done by the security forces who are charged with the responsibility of serving and protecting all Jamaicans.
-END-