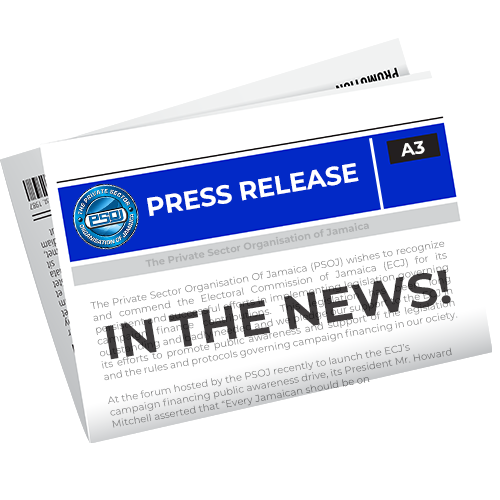 The undersigned private sector groupings have noted with some considerable concern the heightened level of political diatribe and ill-considered personalized public platform disparagement taking place at an early stage of the by election-campaign currently being conducted in the vacant East Portland constituency.
We have noticed disturbing occurrences of both political parties apparently reverting to negative campaigning, rather than conducting an issues-based campaign that would support the national urge toward development and growth.
It is even more unfortunate that this behaviour is occurring at a time when Portland is hosting a large contingent of foreign movie makers and a positive rather than odious and vulgar image should be projected.
The Private Sector Organisation of Jamaica, the Jamaica Manufacturers and Exporters Association and the Jamaica Chamber of Commerce are strongly encouraging both the leadership of the parties and the candidates themselves to refrain from inciting hostility and personal abuse in this and all other elections going forward and to be guided by the political codes of conduct established and promulgated by the political ombudsman.
We call on the leaders of the political parties to hold their followers accountable for observing the codes of conduct and we will be closely observing the behaviour and utterances of candidates who seek funding support for their campaigns.
Jamaica deserves better leadership now and in the future.
– END –