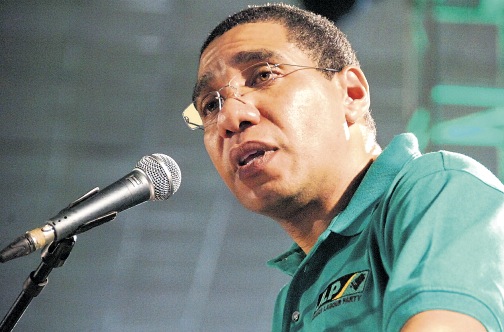 February 26, 2016
 PSOJ Congratulates Andrew Holness and the JLP
 Kingston, Jamaica:
The Private Sector Organisation of Jamaica (PSOJ) congratulates Andrew Holness and the Jamaica Labour Party (JLP), on being selected by the people of Jamaica to form the new government. The PSOJ also congratulates the people of Jamaica and our security forces for maintaining a relatively incident free election, which underlines our maturity in electoral matters and the progress we have made. We are also heartened by the level of discussion around the political issues, which again displays the increasing maturity of the electorate.
The PSOJ stands ready to work with the new government on the issues that positively impact economic and social development, and in particular to improve the business and investment environment, which is the foundation of confidence. We note the commitment of the JLP in December 2015, in response to a release issued by private sector and civil society groups, to continue the economic reform programme and work towards an improved business environment and improved opportunities for all.
The PSOJ is confident that the progress that we have made in recent years, resulting in improved international and local confidence and investments, will be continued and will remain a primary focus of the government as we move towards greater development and prosperity.
-END-
Contact:     Ms. Kareen Cox, Marketing & Public Relations Manager 
Email:        kareenc@psoj.org                 
Tel:             927-6238 (Ext. 2052); Fax 978-2709